Travel
To the Best of Our Knowledge
SEGMENT 1:
Rick Steves
is the author of 30 European guidebooks, and host of public radio and television travel shows. He's also done a one-hour special on travel in Iran. His new book is "Travel as a Political Act." Steves talks with Jim Fleming about the advantages of travel in war-torn areas. ... Also, Mark Johnson has spent years traveling around the world recording street musicians. He calls his project "Playing for Change" and talks about it with Steve Paulson.
SEGMENT 2:
Lynn Sharon Schwartz is a novelist and a veteran traveler. She tells Anne Strainchamps that she's finally admitted to herself that at this stage in her life, she doesn't like traveling. Her memoir is called "Not Now, Voyager." Also, Raphael Kadushin is a senior travel writer for Conde Nast magazines, and author of "Big Trips: More Good Gay Travel Writing."He talks with Steve Paulson about travel writing's utility for the armchair traveler.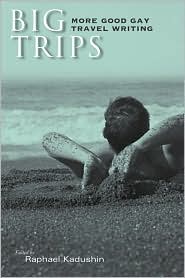 SEGMENT 3:
William Least Heat Moon created a sensation with his book "Blue Highways." He's back now with "Roads to Quoz," about traveling along America's back roads. Moon talks with Anne Strainchamps about the trips that inspired the new book.
To Listen to the Episode