The 2008 Rosa Goddard International Classic Film Festival at the
Kentucky Theater
starts in less than two weeks and includes a Lexington premiere and the star turn for a singer who is now a Lexington resident.
The annual festival is financed by a bequest from the late Rosa Goddard, a longtime Kentucky Theatre supporter.
Seats for all showings are $5 at the Kentucky, 214 E. Main St. For more information, call (859) 231-7924.
Here's the lineup:
Sept. 4: If … (1968, United Kingdom). This is a different sort of role for Malcolm McDowell: A rebellious youth leading a violent revolt in Lindsay Anderson's classic. Showtimes 5, 7:20, 9:40 p.m.
Sept. 5: Lust, Caution (Si, jie, 2007, China). Ang Lee's first film since Brokeback Mountain was a World War II espionage thriller that sparked controversy for its explicit sex scenes and some brutal violence. This is the Lexington premiere. 4, 7, 9:50 p.m.
Sept. 6 and 7: The Red Balloon (Le ballon rouge, 1956, France) and White Mane (Crin blanc: Le cheval sauvage, 1953, France). The movies in this double-feature are classic children's films by French director Albert Lamorrise. 1 p.m.
Sept. 6: Diva (1981, France). Lexington resident Wilhelmenia Fernandez starred in Jean-Jacques Beineix's cult classic about the mob, a tape recorder and a soprano who refuses to be recorded. This is a new print. 2:45, 5, 7:30, 9:40 p.m.
Sept. 7: Kagemusha (1980, Japan). In the late 16th century, a thief tries to take the place of a fallen warlord in another Akira Kurosawa classic. This is a newly restored print. 3, 6, 9 p.m.
Sept. 8: Metropolis (1927, Germany). In 1927, Fritz Lang imagined a world still 18 years in our future. 5, 7:20, 9:40 p.m.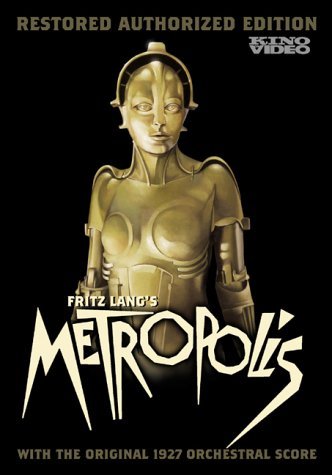 Sept. 9: Satyricon (1969, Italy). Federico Fellini's adaptation of Petronius' book can be a weird, perplexing ride. New print. 5, 7:25, 9:45 p.m.
Sept. 10: Never on Sunday (Pote tin Kyriaki, 1960, Greece). In Jules Dassin's film, an American philosopher attempts to redeem a Greek prostitute. 5, 7:30, 9:30 p.m.
Sept. 11: The 400 Blows (Les quatre cents coups, 1959, France). Francois Truffaut's French New Wave classic looks at a child who turns to crime after being neglected by his parents. New print. 5:30, 7:30, 9:40 p.m.