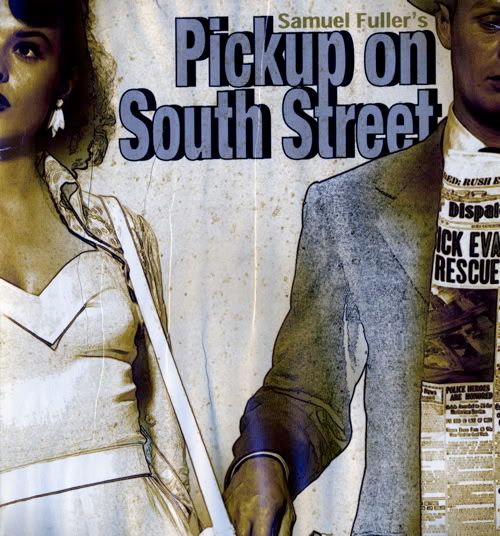 It's impossible to imagine ... a movie like Pick-Up on South Street (which Sam Fuller made in 1953 with Richard Widmark) being made as an A picture by any of the studios. It is simply too subversive. The sentiments of the pickpoket 'hero'--cynical, brutal, anti-patriotic, misogynist--seem more in line with the 70s, and the movie is so much fresher and more alive than most of the 'classics' from this period (the 50s marked a low point in Hollywood filmmaking) that the only wonder is why it took the French to recognize Fuller as a formidable film artist. (Unlike Aldrich or Siegel, Fuller never graduated to A pictures; he did not enjoy even retrospective success in the US.)
Horsley, Jake.
Dogville vs. Hollywood: The War Between Independent Film and Mainstream Movies.
London: Marion Boyars, 2005: 47.