Give Peace a Chance
To the Best of Our Knowledge
(Wisconsin Public Radio)
Host: Steve Paulson
When asked what he thought about Western civilization, Gandhi once famously said: I think it's a good idea. Gandhi's form of extreme nonviolence led to the civilized retreat of the British from the Indian sub-continent. But does non-violence still have the right stuff to effect social change in today's world? In this hour of To the Best of Our Knowledge, some new ideas about a very old subject - non-violence. And, could nonviolence have prevented World War II?
SEGMENT 1:
Satish Kumar is a peace activist who lives in Devon, England, and he's the author of "The Buddha and the Terrorist." A former Jain monk, he still follows Gandhi's principles of non-violence. Kumar tells Jim Fleming about some of the people he met on his 8,000 mile walk for peace, and why he thinks violence is an obsolete weapon. Also, Reihan Salam critiqued the movie "Gandhi" for Slate Magazine in an article called
"Meet the Hindustani Malcolm X."
Salam tells Steve Paulson that David Attenborough's bio-pic may have been about an Indian man, but it was a thoroughly Western movie.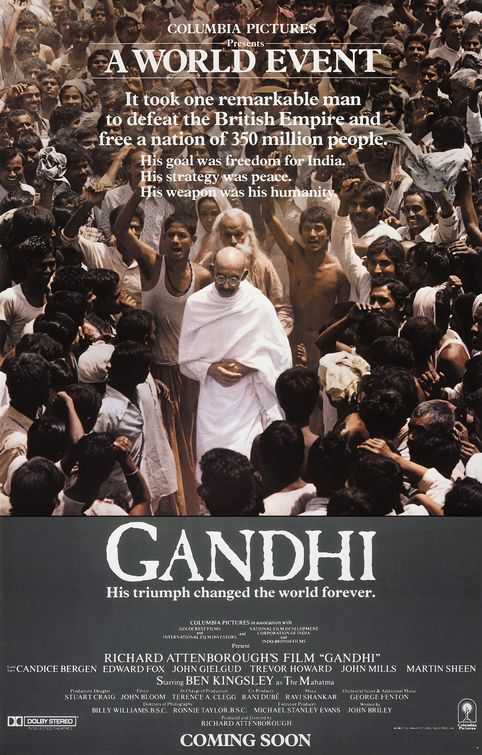 >
SEGMENT 2:
Mark Kurlansky is the author of "Nonviolence: Twenty-Five Lessons in the History of a Dangerous Idea." In constructing his history of non-violence, Kurlansky looks at history with a revisionist's eye and tells Steve Paulson that WWII might not have been necessary ...
SEGMENT 3:
Andrew Carroll is the Founder of the Legacy Project whose latest book is "Grace under Fire: Letters of Faith in Times of War."
The Legacy Project
collects and publishes letters from combatants and their families and friends, and others who have been touched by the experience of war.
To Listen to the Episode